Digital Intangible Cultural Heritage Bulgaria – Serbia
Sonya Machorska
Representatives of the Association for Promotion of Tourism – Vidin and their partners Institute for Cross-Border Regions, town of Knjazevac, Republic of Serbia presented their project "Digital Intangible Cultural Heritage", project number CB007.2.13.047, funded by the Interreg-IPA Bulgaria-Serbia Cross-Border Cooperation Program.
The aim of the project is to promote the intangible cultural heritage in the regions of Vidin and Zajecar (Timok Krajina, Serbia), said Krasimir Kirilov, president of the Association. Through online competitions, 50 representative elements of cultural heritage are ranked on both sides of the border – songs, dances and more.
A field study in the Vidin and Zaichar districts is underway. The aim is to make a thorough analysis of Christian holidays and rituals, folk music, traditional food and more.
Folk festivals will be organized in Knjazevac and Vidin in the spring.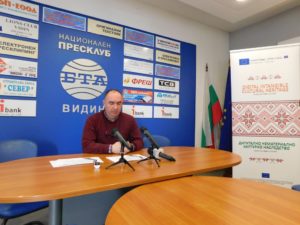 Digital Intangible Cultural Heritage Bulgaria – Serbia. Analysis of Christian Holidays and Rites, Folk Music, Traditional Food.